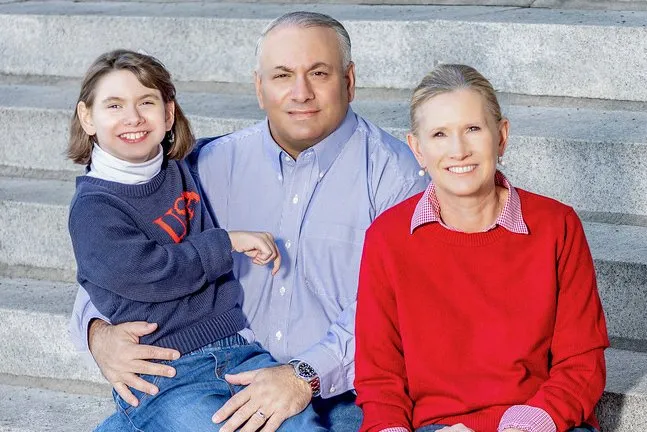 Christian Castelli was born in Columbia, South Carolina, while his father was stationed at Fort Jackson after his service in Vietnam. Christian spent his early years growing up in a military family and his family has a long history of service to our nation. His great-grandfather immigrated to the United States and served as an Infantryman in WWI, both his grandfathers served in WWII, his father served in Vietnam, and he and his wife have a combined 43 years of United States military service.
Christian was raised to believe in God, patriotism, hard work, and public service. He attended Christian schools, graduating from Saint Francis Preparatory High School, and later went on to Saint John's University. Christian worked full-time to put himself through college until receiving an Army ROTC scholarship. He graduated in 1992 with a Bachelor's Degree in Government and Politics and was commissioned a Second Lieutenant in the Infantry.
Christian reported to Fort Benning, Georgia, to attend the Infantry Officer Basic Course and Ranger School. Upon completion of Airborne Ranger training, he was assigned to the 10th Mountain Division in combat in Mogadishu, Somalia. Within six hours of arriving on the ground, he was leading men under fire in combat. The experience of leading men in battle early in his career had a profound effect on Christian, reinforcing his faith and values, and helping define his character as a leader, man, husband, and father.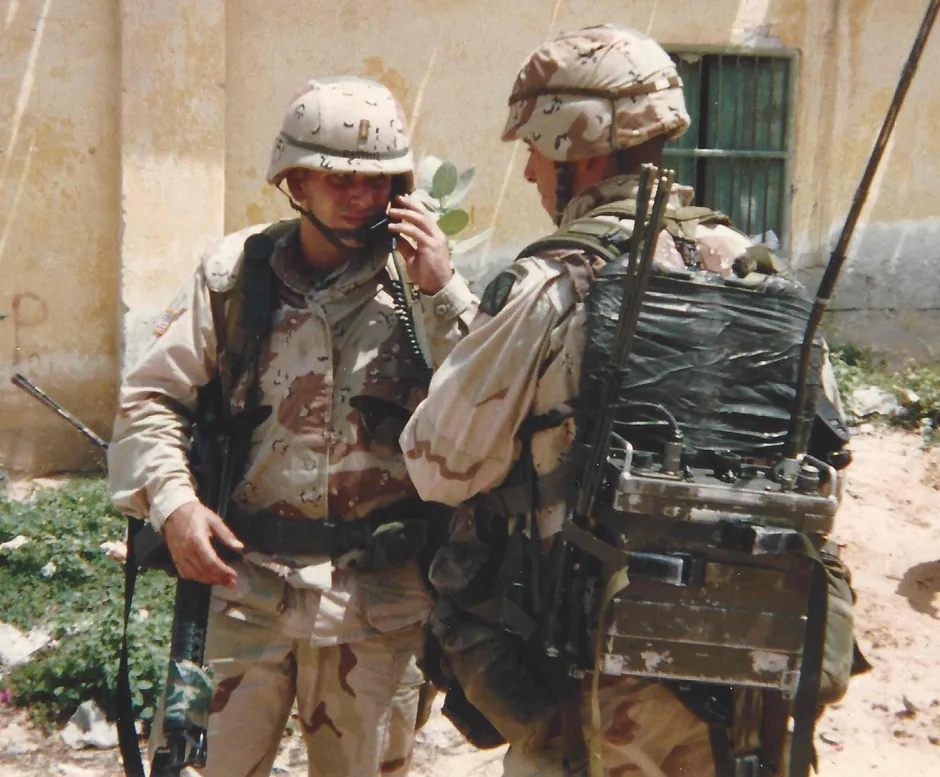 As a proven combat leader, Christian then led his platoon in Haiti where he was assigned many high-profile missions, one of which was to reinforce a Special Forces team in danger of being overrun by the enemy. This mission was his first experience with Special Forces, but the memory stayed with him and inspired him to do more. Christian would go on to command an Infantry company at Fort Benning before going into Special Forces.
Christian graduated from the Special Forces Qualification Course at Fort Bragg, North Carolina, and earned his Green Beret in 1998. As a Green Beret, he led numerous special forces units on sensitive missions during 12 deployments to hostile fire zones throughout Africa, Europe, South America, and South Asia. These deployments include five tours in Afghanistan – almost three years in combat – where he earned two Bronze Stars and the Combat Infantryman's Badge with a star.
After his second tour in Afghanistan, Christian was selected to attend the Harvard University, Kennedy School of Government, where he earned a Master's degree in Public Administration with a concentration in International Security and Political Economy. Upon his graduation in 2004, he was assigned as the Deputy Inspector General for the U.S. Army Special Operations Command where he conducted investigations on fraud, waste, abuse, intelligence oversight, and violations of law, policy, and regulations. The Inspector General also serves as the moral and ethical compass for military commands. Upon being promoted to Lieutenant Colonel in 2008, he was requested to serve in the Office of the Secretary of Defense and the Assistant Secretary for Special Operations, located at the Pentagon. As a senior military advisor, he was a subject matter expert on Colombia and Afghanistan. His work included preparing senior defense officials for key engagements, writing strategic campaign plans, and classified intelligence reports. Christian routinely conducted briefings at the White House and served as a liaison to the U.S. Congress, U.S. Senate, and the intelligence community.
Following his assignment to the Pentagon, Christian was requested to be the Command Inspector General for the U.S. Army Special Forces Command until his retirement in 2012. Upon his retirement, Christian was awarded the Legion of Merit for his service to our nation.
Transitioning to civilian life, Christian started two small businesses that provided logistics services to the public and private sectors while focusing on his family and supporting veterans' causes and his community. Most recently, Christian helped his brother, an ordained Baptist minister, plant a church with a congregation of over 2,000 members in Spring Hill, Florida. He has also helped nonprofits organize and plan evacuation operations for American and Afghan civilians trying to leave Afghanistan.
Christian has been married for 20 years to his wife, Dr. Sharon Castelli, who is a 21-year U.S. Air Force veteran and currently the superintendent of a charter school system in Asheboro, NC. They have three children and are active members of their community and church.